Get Your House Ready To Sell This Winter
Thinking of selling your house in the spring? You need to get it ready this winter.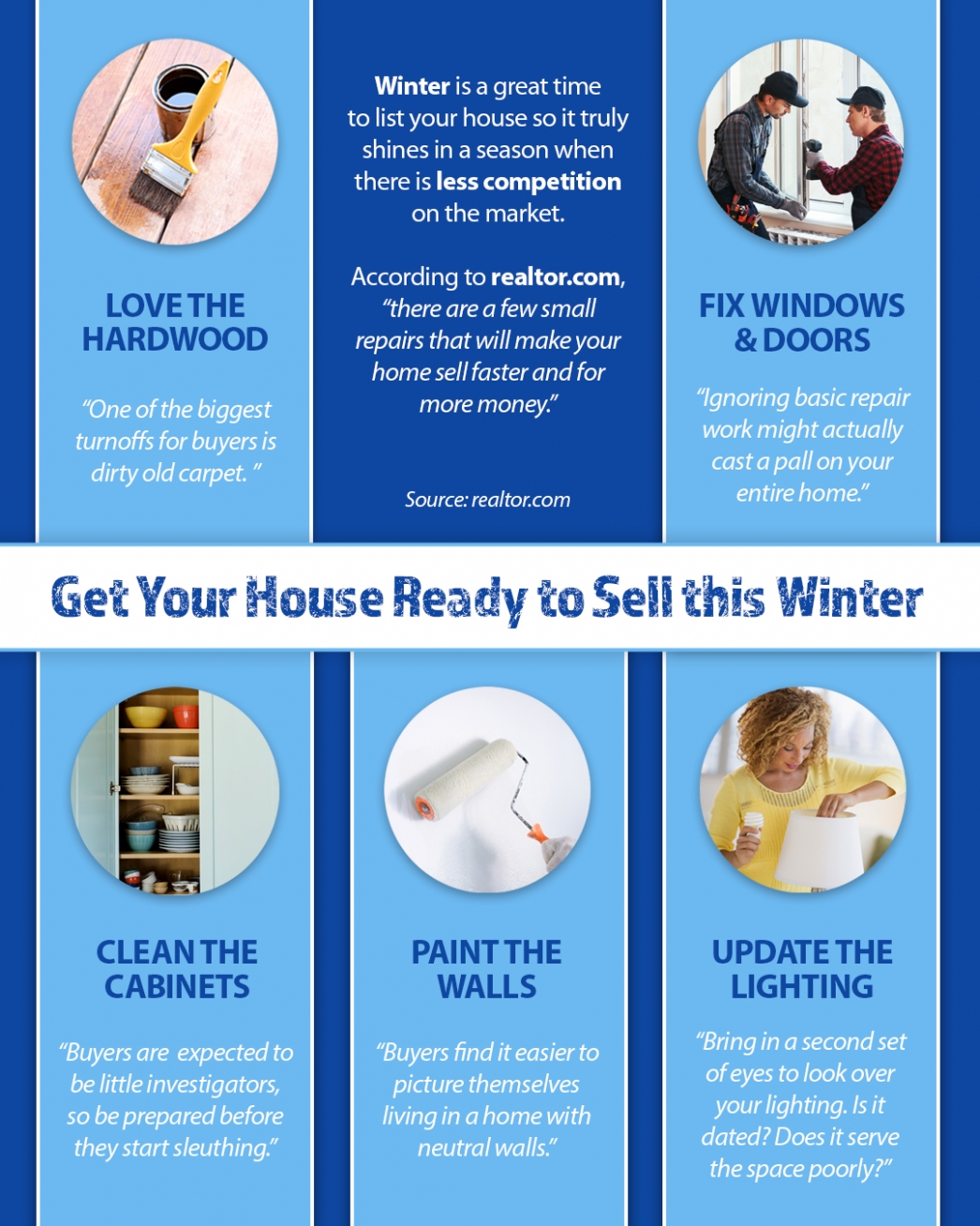 Some Highlights
Winter is a great time to list a house, since inventory is traditionally low, and most sellers are holding off until spring to put their homes on the market.
Waiting for warmer weather when more competition is on the market will only put your house up against many more choices for buyers.
Get your house ready to sell now with quick and easy fixes that make a big impact.
Updated flooring is always a must
Removing moss from a roof is an absolute before listing your home.  Definitely don't use a power washer unless you plan on replacing the roof.  Power washers are not a roof's friend and can void the roof's warranty.