PFLAG
"Our lives begin to end the day we become silent about things that matter."- Martin Luther King, Jr.
I found PFLAG over 20 years ago in Houston, TX when  I had three siblings that were finding their way to happiness.   When they came out I felt fear for their safety, anger of their lack of rights.  The Houston PFLAG was a great support organization that helped me manage my feelings and learn how to be an advocate.  In Oak Harbor I have felt a lot of the frustrations and seen it with families of LGBTQ.  Our families need support in the schools our active Navy LGBTQ need to know they have allies on Whidbey Island.  And it's just time all the allies stopped being bashful.
PFLAG started more than 40 years ago
PFLAG started more than 40 years ago, they have been providing peer-to-peer support, publications, toolkits, and other resources to make sure that the family members of people who are LGBTQ get the support they need in the way that best serves their needs. Therefore, this allows families to then further support, affirm, and advocate on behalf of their LGBTQ loved ones.
What I have found to be true from my multiple pride events in Oak Harbor that there's a great need a to have a spectrum of diverse voices expressing their support for equality and inclusion—and that includes people who are not members of the LGBTQ community.  Allies have a unique power to send the message that inclusion and equality aren't just things that people in the group affected want (in other words, LGBTQs), but something that everyone wants.  I have found that the teachers, counselors, physicians and parents need a support organization.   They are in need of literature on how to be an ally and how to help parents understand what their child is going through and in addition, help for children when a parent is transitioning.
I hope many of  you have hopefully started taking an ally journey of your own. Maybe you're rethinking how you personally understand the term "ally." Maybe you've even started thinking about what some of your barriers might be to becoming an out and proud ally.  If you've thought about these things—or thinking about them now—we're on the right track. Why not get started by visiting the Ally Spectrum?  https://pflag.org/allies
We have had one PFLAG meeting in Oak Harbor and are in the infant steps of organization.  If you are interested in reaching PFLAG Whidbey Island you can reach out to https://www.facebook.com/WhidbeyPflag/ or directly to me.  Meetings are held the first Tuesday of every month.
PFLAG meetings are held the first Tuesday of every month.
What I have learned from my Pride booths in Oak Harbor is greater empathy for my LGBTQ family, friends and community.  To get up and face my anxiety and fear of the individuals that don't support equality for the LGBTQ that I might encounter is definitely a real thing.  To think I'm planning an event and I'm going to put myself directly in the face of people that don't believe in equal rights has brought me to a deeper level of understanding.  A deeper understanding of what it means to stand up and face fear of judgement.
To my family and my friends, I love you and my heart aches at what you experience on a daily basis to just simply be who you are.
Saturday mornings I cherish heading to Coupeville to run onto the ferry to Port Townsend.  Why would I do this you might ask.  It's all about the Farmer's Market.  They have my favorite farmer's market but it's also about the experience.  The 20 minute ferry ride to Port Townsend is quite lovely.  You can easily see cruise ships, freight ships and if you are lucky possibly a pod of orcas.  Once in Port Townsend you can meander thought the tourist shops and great cafes or head uptown and be greated by the local vendors. Don't miss the Farmer's Market.
The assortment of vendors at the Farmer's Market is quite varied.  You can find easily a dozen veggies booth, flowers, bakers, clothing, jewelry, fresh meat and seafood, wineries, musicians can also be found every saturday.  My favorite bakery is Sweet Lamb.  This young baker is the bomb.  She always has great danishes and my very favorite the Kouign-Amann (queen amonn)  If you can't make it over on a Saturday and still want a fresh Sweet Lamb pasty you can head to my favorite coffee shop, Velocity Coffee (431 Water Street)  When I was still living in Kalipsell, MT I had a friend that told me I had to go to Velocity for the best coffee!  I still agree with him.
If you have a free morning it's worth the trip.  If you have a free afternoon take your car and drive to a couple of wineries and the Finn River distillery.  Several of the wineries will have music in the afternoon.  Enjoy my lovely home and don't hesitate to reach out if you have questions about housing on Whidbey or relocation.
Me, Myself and  Why
I have had a lot of people ask "why the rainbows."  My first response is always "why not!"  Why shouldn't everyone be an advocate for equal rights?  I'm constantly confused as why one individual would have greater rights than another.
I decided 2019 would be my year to come out of the closet as an ally and advocate.  I think it's best to show up and celebrate those who [are] typically most marginalized within queer spaces and media, e.g., trans and gender-nonconforming people, people of color.
Since my siblings came out as LGBTQ after high school I really realized how ugly and unfair the world can be.  And now living in Oak Harbor I see that we still have a long ways to go before our LGBTQ community is treated equally.
So far this year I have had two pride booths in Oak Harbor and have helped sponsor a pride picnic in Langley.  My belief is, if I can plant one seed with a mom that they can accept their child… if I can plant one seed with one business owner that they can be an ally… if I can plant one seed with one child that there will be an adult that will accept them…if I can adjust one person's thoughts to "why not?" instead of "why?" I believe we will all be on a better track to a happier, healthier tomorrow.
And why PFLAG( Parents and Friends of Lesbians and Gays)?  I discovered the group almost 30 years ago when I moved to Houston.  I was absolutely terrified for the safety of my siblings after they came out.  And mad that they suddenly didn't have the same rights as their straight sister.   It was a great organization for me then and today I feel there's an even greater need (with the rise of hate and lack of inclusion) to have this support organization for parents and friends of lesbians and gays.
I have seen a lot of change in my own life this year.  My brother and his husband have been my greatest support group.  This feels like the best way to give back.  So tomorrow(8/11/19) you can find me in Oak Harbor, WA handing out rainbow flags, stickers and hugs.
.
A recent survey from the National Association of Realtors® revealed that 77 percent of buyers' agents said staging a home makes it easier for potential buyers to visual it as their own. That's why here at Breakthrough Broker, we believe staging is not to be overlooked! Here are our top tips.
Dress up your yard. First impressions count, and the first one your home gives comes from the exterior. Mow the lawn, clean up shrubbery, rake any leaves, clean the walkway and driveway, plant in-season flowers, and pull up any unsightly weeds.
Reduce personal items. Make it easier for buyers to imagine themselves making your house their home by removing personal photos and knick-knacks from shelves, walls, and counters. Instead replace them with clean, simple décor, such as abstract paintings, nature images, vases, plants, and more.
Organize your storage areas. Storage is a huge selling point. Tidy up and clear out the accessible closets and cupboards in the home and make sure to point them out during an open house or showing.
Appeal to the senses. Consider ways you can appeal to potential homebuyers' other senses. During a viewing or open house, bake some fresh cookies or burn delicious smelling candles and play light, relaxing music in the background.
Consider turning to an expert. With their knowledge of current trends and great eye for design, professionally certified stagers can transform a home in a variety of ways and have a keen sense of what homebuyers want and expect in a home. Investing in hiring a pro may pay off in dividends.
---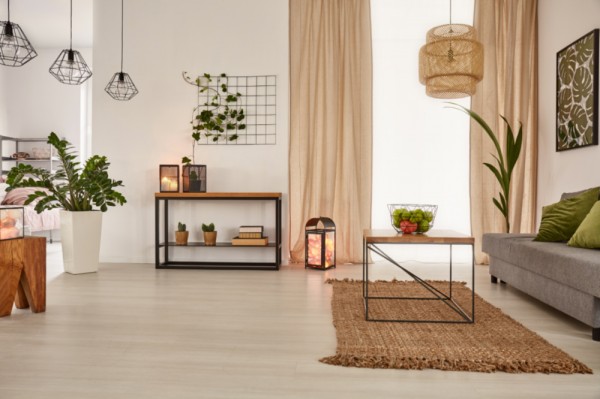 Negotiation is a subtle art in real estate, but skilled negotiators can usually find some common ground that satisfies all parties. On the other hand, using the wrong negotiation tactics can sink a deal pretty quickly. Here are some negotiation tactics buyers (and real estate professionals) should avoid:
Lowball offers: Going far below market value when you make an offer damages your credibility as a buyer and can be insulting to the seller. The seller has a range in mind that they'll accept, and if you're not even approaching the low end of that range, they won't even consider the offer.
Incremental negotiations: Don't continue to go back to the seller with small increases in your offer ($1,000 or less). The constant back-and-forth can grow tiresome and lead the seller to consider other opportunities.
"Take it or leave it": Try not to draw a line in the sand with your initial offer. The seller can get defensive and consider other offers if you immediately show that you're unwilling to budge. Even if it's true, don't make a show of it.
Nitpicking after inspection: Obviously if inspection reveals a major issue, it should be factored into the final sale price. But insisting on a lower price for every minor repair can put negotiations in a stalemate.
Asking for more, more, more: Some buyers will request that the sellers throw in add-ons like furniture or appliances that weren't included in the listing. Try to avoid giving the seller a reason to build up resentment and think that you're being greedy.
Beautiful, bright and cheery listing on North Whidbey.
3 bedroom, bright open home in the Northgate neighborhood. This charming home is a one level with easy access entrance, new wood laminate, carpet, doors and trim throughout. You won't find a more updated home that's perfect for entertaining. New interior paint so this home is absolutely move in ready. Close access to the north entrance of NAS Whidbey, conveniently located between Oak Harbor and Anacortes and just minutes to Dec. Pass. Don't miss the fully fenced backyard and the large wood shed
http://dreamhomes.withwre.com/listing/88608695
How To: Remove Moss from the Roof
A layer of green moss might look rustic atop your house, but it can drastically shorten your roof's lifespan. Follow these three straightforward steps to clean off moss—and keep it from coming back
A green, moss-covered roof may make you think you've wandered into a fairy tale, complete with a quaint little woodcutter's cottage. But, in the real world, moss is much less a fantasy than it is a nightmare. Left untreated, the clumpy greenery can cause virtually any roofing material to degrade—most commonly wood and asphalt and will drastically 
shorten its lifespan
. Moss starts as a thin green layer on and between  roofing shingles, but then it proceeds to lift those shingles up as it grows, allowing water to seep underneath creating wood rot and leaks.   Fortunately, removing moss is a fairly simple task that you can perform on a summer day or as-needed basis to keep your roof weathertight and great-looking.
In the rainy states of the Pacific Northwest where we get a lot of rain and not a lot of dry, warm weather moss grows easily.  When moss is allowed to grow on a roof it can damage the integrity of the roof.  It can grow along the edges of the shingles and either remove the aggregate from the shingles or lift the shingles which then can allow the wind to catch them or allow water penetration.
STEP 1 Carefully place a ladder near the area of moss growth, and don slip-resistant shoes, old clothes, rubber gloves, and eye protection. (You may also want to secure yourself with a safety rope.) Hose off the area with plain water, spraying at a downward angle. Then, use a long-handled soft-bristle scrub brush to remove the moss from the roof, scrubbing from the top down to avoid lifting shingles. As you continue, rub gently—don't scrape, scour, or pound on the roof—and work in one small section at a time to avoid ripping, cracking, or breaking the shingles. Note: Don't use a pressure washer on the roof. The high-powered water jets can damage shingles and remove the shingle granules that protect the roof.
STEP 2 If your moss problem requires more than just a simple scrub, there are a wide variety of commercial cleaning solutions as well as DIY options that will get the job done. Just wait for the next cloudy day before you head out to the roof with your cleanser of choice—you don't want the solution to evaporate too quickly. Keep in mind that both commercial and homemade spray cleansers can damage sensitive plants and discolor siding, decks, or pathways, so you may want to spread plastic sheeting below your work area before you get started.
Some popular cleansers include Wet & Forget, a spray-on product for removing moss, mold, and mildew; Bayer 2-in-1 Moss and Algae Killer, a potassium soap of fatty acids and inert ingredients that you mix with water and then spray on; and Moss B Ware, a 99 percent zinc sulfate monohydrate powder that can be applied dry or mixed with water. Whichever you choose, follow the manufacturer's directions for application; some cleansers should be rinsed off after use, while others specify to be left on. You also can make your own moss remover in a large spray bottle with one of these four DIY recipes: • 8 ounces Dawn Ultra dish soap + 2 gallons of water • 1 pound powdered oxygen bleach + 2 gallons of water • 1½ to 3½ cups chlorine bleach + 2 gallons of water • 1½ to 3½ cups white distilled vinegar + 2 gallons of water For any of these homemade options, you'll want to wet down the roof with plain water first, then apply the cleanser and let it sit for 20 to 45 minutes. Lightly scrub with a soft-bristle brush, then rinse with water.
STEP 3
Prevent a moss problem from returning by installing strips of 
zinc- or copper-coated sheet metal
 just below the top ridge on both sides of the roof. Copper is more toxic to moss and algae, but zinc is much less expensive. You can purchase sheet metal in rolls and cut it into two- to four-inch strips. Attach the strips to the roof using roofing nails or screws with a rubber washer. You also should consider pruning any tree limbs that overhang the roof—natural sunlight is a powerful moss preventive. Cleaning roof shingles is not something that many people think about. However, it should be done at least every few years, especially if there are any large trees that hang over the roof. Small leaves or seeds fall onto the roof and can germinate over time. Washing the roof down prevents this from happening. Some cleaners are better than others for this process. Knowing which ones to use will help keep the shingles clean and long lasting.
                                                Looking for ways to save money? Energy credits are available to help you stay warm in winter, keep cool in summer
Sealing and insulating your home helps contain your conditioned air in the winter and summer, which means your heating and cooling systems don't have to work as hard. Stay comfortable year-round while saving money on energy costs.  Keeping the heat out and the warm in is the most common thought but on Whidbey we worry more about the cold and wet than the hot temperatures that plague the rest of the country.  Updating your windows and insulation are the easiest of projects.  If you have an open crawl space under your home adding insulation to the bottom of your home can be an improvement project most homeowners can suffer through on their own.  Insulation in the attic is always a plus since the heat you just paid for will leave though the ceiling if not properly insulated.  There's several types of insulation to choose from with the blown in being the easiest and quickest, most of the equipment can be rented.

A home energy audit may be your first step in helping you make the decision to upgrade windows or add insulation.  Contact your local energy company such as Puget Sound Energy if you are on Whidbey.

The most difficult might be window replacement.  This is where you really need some skill and a few friends.  Preferably some friends that have already tackled this job at their own home.  Making sure you measure the window correctly from the outside is a must.

From now until Sept. 30, 2018, PSE residential customers could get an additional $100 off a qualified home weatherization project when installed by a participating Contractor Alliance Network partner.

Visit pse.c/CANom and submit an online referral for a contractor. Under "Choose your product," select "Residential Insulation" and "Special Offer – Insulation" to participate in the promotion.*

Qualifying energy-efficient weatherization upgrades may include:
Insulation – attic, wall and floor
  Air sealing
Duct sealing
For more information, including a complete list of qualifications for site built homes, and manufactured homes, visit pse.com/insulation.
Additional qualifications apply.